"Sweetheart" Sleeveless Leotard with Open Back in Lace or Mesh - Custom Designed Leotards - Child and Adult Sizes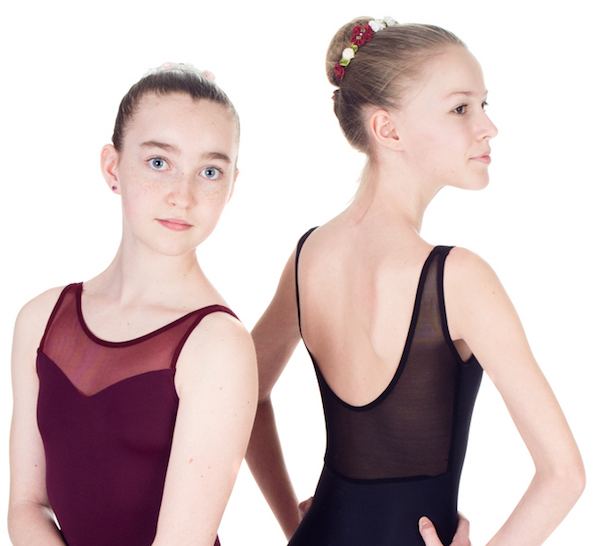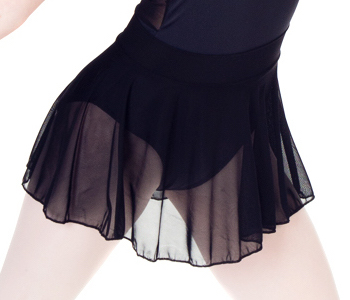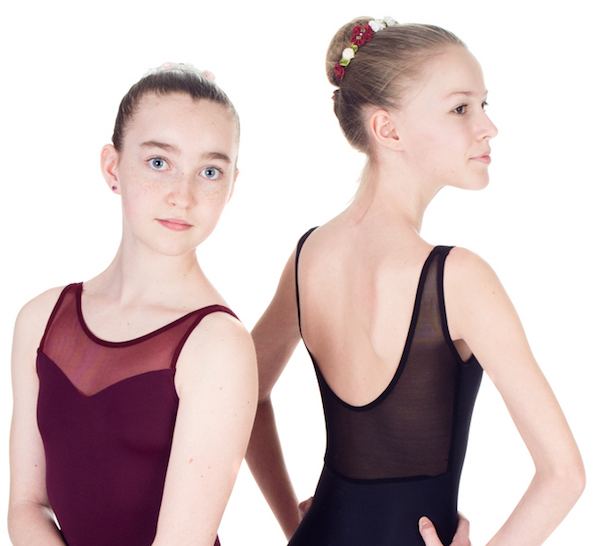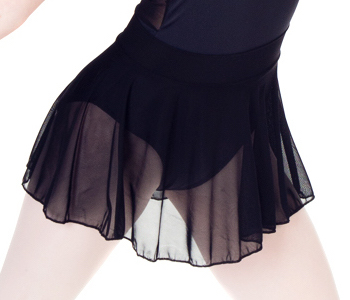 "Sweetheart" Sleeveless Leotard with Open Back in Lace or Mesh - Custom Designed Leotards - Child and Adult Sizes
💝Dancer.NYC - Custom Made Leotards
For the Studio, Stage or Photo Shoots💝

💝"Sweetheart" Leotard in Lycra -
Sleeveless with an open back - accents in stretch lace or mesh. Fully lined front with an attractive ballet leg line.


💝Add the coordinating mesh repertoire skirt for an additional $15.

A stunning leotard for photo shoots because it is extremely flattering! A favorite at the School of American Ballet.

Standard colors - Black, Navy, Hunter Green, Burgundy, Sky Blue, White, Pink. All leotards are one solid color unless noted.

IN STOCK LEOTARDS SHIP WITHIN 3-5 BUSINESS DAYS!

💝Please message us for Custom Orders requests and out of stock sizes. Custom designs - One solid color or a coordinating color for the lace or mesh. Custom orders may be more expensive.

💝Quantity discounts are available for dance schools and companies.

💝Ballet Skirts are sold separately to coordinate with the leotard lace, mesh or velvet.

💙LADIES SIZING
PETITE- bust 30-32"
waist 22-24"
hips 32-34"
height 4'9"-5'2"
weight 80-100 lbs

SMALL - bust 33-35"
waist 24-26"
hips 34-36"
height 5'2"-5'5'"
weight 100-120 lbs

MEDIUM- bust 35-37"
waist 26-28"
hips 36-38"
height 5'5"-5'8""
weight 120-135 lbs

LARGE - bust 37-39"
waist 28-30"
hips 38-40"
height 5'8-5'10'"
weight 135-150 lbs

💙CHILD SIZING
Small (CS) 35-50 lbs.
Medium (CM) 45-60 lbs.
Large (CL) 60-80 lbs

Fabric - 85% nylon/15% spandex


WE LOVE OUR CUSTOMERS AND APPARENTLY THEY LOVE US TOO!

Mary ChudzikMaryCon Oct 10, 2017

⭐️⭐️⭐️⭐️⭐️

SWEETHEART Leotard with Lace, Mesh or Velvet - Sleeveless

My daughter loves this leotard. It washes well.

Designed by Dancers for Dancers!
Leotard or Leotard and Skirt:
Only 1 available
Only 1 available
Only 1 available
Only 2 available
Only 1 available
Only 1 available
Only 1 available
Only 1 available
Only 1 available
Only 1 available
Only 2 available
Only 1 available
Only 1 available
Only 1 available
Only 1 available
Only 1 available
Only 1 available
Only 2 available
Only 1 available
Only 1 available
Only 1 available
Only 1 available
OUR STORY - In 2014, Dancer.NYC opened with our first product, the BunFun™. Inspired by a young dancer, training at the School of American Ballet and cast in New York City Ballet's "George Balanchine's The Nutcracker", my daughter wanted to bring a holiday treat to all the girls in the production. They were loved by the dancers and immediately became a favorite dance accessory for both ballet class and auditions. Today, the BunFun™ is worn by accomplished pre-professional and professional dancers worldwide and are sold at many of this country's most prestigious ballet schools, dance boutiques and ballet stores. The BunFun™ is a trademarked product of Dancer.NYC.

Following the success of the BunFun™, the next challenge was to develop a line of custom designed leotards. As the mother of a pre-professional dancer and a former dancer myself, I was always attracted to elegant classical leotards. The leotards I purchased were usually manufactured abroad, had limited size and color availability and were very expensive. Motivated to find a solution and increase our product offerings, in 2015, Dancer.NYC introduced a line of custom designed leotards.

We love hearing our customers say that our leotards are the "most beautiful", "most comfortable" and "most unique" leotards they have ever worn. Finished with lace, mesh or stretch velvet details, our leotards will last for years without fading, shrinking or stretching. Complementing our leotards is the Repertoire Skirt which is available in lace, mesh, stretch velvet or lycra. Again, mix and match fabrics - no problem. Just like our custom leotards, the repertoire skirt is available in a vast array of colors and color combinations. Great for the studio, the stage, competition teams and performance.
Chilly on your way to class or during a break, so were my daughter and her friends. Our solution, the Jumpsuit; it is perfect. Keep your muscles warm in the stretch cotton warm-up before or after class or even while you travel to class, rehearsal or performance. A proven favorite in black, you can also create your own color combinations. School spirit wear – this has become a favorite!

We now also offer dance wear and accessories from select manufacturers worldwide. Our dance wear is available in both adult and child sizes and many of our products are Made in the USA. 🇺🇸

Customer demand for dance accessories encouraged us to expand further. Our dance bags range from small tote bags to backpacks and duffles. We sell fun and whimsical t-shirts that are ideal to wear both on your day off or on your way to the studio. And although our product line has expanded there remains one key component to all our products - they are made from the best materials available and are "Designed by Dancers for Dancers"!

Academy and School Uniform Dance Wear and Competition Dance Wear – As our company has expanded and our products are being worn in studios worldwide, our dance wear has been noticed by Artistic Directors and Ballet Masters who have asked us to design the dance wear for their students. In the studio or on stage, your dancers will stand out in our dance wear. Let us work with you to design your schools' unique dance wear –leotards, repertoire skirts and warm-ups. Quantity discounts are available as well as fund raising options for 501(c)3 corporations. Please contact us for more information.

Performance Costumes – In 2016 we met a Ballet Mistress who had a dream – a dream to choreograph a ballet for her students in a replica of a George Balanchine design. Working from an old photo, we sourced a company in Europe that handmade sixteen of these beautiful costumes in their original colors – raspberry, sky blue, mint green, lemon chiffon, peach and violet. We measured each dancer and sent the information to the designer. Each gorgeous costume arrived with not one alteration needed! Since then we have been designing and selling ballet costumes from the traditional platter tutu to the more contemporary Balanchine designs. Contact us with your ideas and we will make your dream a reality too!

Little Dancers - we love them too! We have designed a collection where you will find the cutest dance wear and accessories for little dancers, baby ballerinas and young pre-professional dancers - all rising stars of tomorrow.

When Dancer.NYC was founded, we set a mission to support the world of dance. Proceeds from Dancer.NYC support 501(c)3 not-for-profit dance schools and ballet companies.

💗Made by Dancer.NYC
💗"Designed by Dancers for Dancers"
💜 WE LOVE OUR CUSTOMERS AND APPARENTLY THEY LOVE US TOO!

jlenczyckion Jun 30, 2018

⭐️⭐️⭐️⭐️⭐️

Ballet Leotard - "Coppelia" Custom Designed Dance Wear

melanie osgoodon Jun 26, 2018

⭐️⭐️⭐️⭐️⭐️

Pointe Shoe/Toe Shoe Ballet Ribbons and Elastics - Pink

Shipped same day! Thank you

anna yanushkevichon Jun 23, 2018

⭐️⭐️⭐️⭐️⭐️

Leotard - "AURORA" Leotard with Mesh or Lace - Custom Designed Leotard by Dancer.NYC

Thank you so much for the beautiful leotard! It is perfect!

Yuka Ueharaon May 19, 2018

⭐️⭐️⭐️⭐️⭐️

CONTEMPORARY Leotard with Mesh and Velvet - Turtleneck and Zip Front

Beautiful! It's perfect leotard for me! Thanks!!

G Don May 16, 2018

⭐️⭐️⭐️⭐️⭐️

Happy Birthday BUNFUN™ Flower Wreath Garland for your Ballet Bun - One

Perfect for my daughter's ballet class on her birthday. Super fast shipping!

Aleithia731on May 10, 2018

⭐️⭐️⭐️⭐️⭐️

Custom Listing - Pair of Mini Pink Toe Shoes - Aleithia

CorpusChristishopperon Mar 13, 2018

⭐️⭐️⭐️⭐️⭐️

Ballet Leotard - "Coppelia" Custom Designed Dance Wear

Beautifully made and fast shipping. Thank you!

timdesireeon Jan 29, 2018

⭐️⭐️⭐️⭐️⭐️

Leotard - CONTEMPORARY Leotard with Mesh and Velvet - Custom Designed Dancewear

Gorgeous leotard! Wonderful customer service!

orionchocopieon Jan 18, 2018

⭐️⭐️⭐️⭐️⭐️

Dance Wear - Warm-up JUMPSUIT - Dance Sweats - Jumpsuit in Stretch Cotton

The jumpsuit (black and pink trim) is very beautiful and high quality. It is absolutely perfect for warming up.

agentjenon Jan 10, 2018

⭐️⭐️⭐️⭐️⭐️

Keyring - MINI POINTE SHOES - Key Ring, Ornament or Backpack Dangler

Ornament was in excellent condition and shipped quickly. Love it! Thanks!

Heidi Geiston Jan 2, 2018

⭐️⭐️⭐️⭐️⭐️

Ballet Bun - Harry Potter Inspired BunFun™ Ballet Bun Flower Wreath

Great quality! She knew they were Griff right away.

tincloveron Jan 2, 2018

⭐️⭐️⭐️⭐️⭐️

Precious Young Dancers Leotard - "Contemporary" Half Zip V Neck or Turtleneck with Razor Lace Back

Super helpful and reactive in making my first of many fittings for my daughter.

Amanda Dobsonon Jan 1, 2018

⭐️⭐️⭐️⭐️⭐️

BUNFUN™ Flower Wreath Garland for your Ballet Bun - Set of Three

Debbie Addieon Dec 12, 2017

⭐️⭐️⭐️⭐️⭐️

MINI BALLET TECHNIQUE shoe - Key Ring, Ornament or Backpack Dangler

Love these, and thanks for the super fast shipping.....

marianmass1on Dec 12, 2017

⭐️⭐️⭐️⭐️⭐️

Yorkville Nutcracker Sweat Shirt - 2017 Cast

Great quality sweatshirt. Printing was executed perfectly. Wonderful service -- seller was extremely helpful and responsive. I recommend them wholeheartedly!

hllelandon Dec 12, 2017

⭐️⭐️⭐️⭐️⭐️

Keyring - Mini Dance Shoe Key Ring, Backpack Dangler or Ornament - Ready to Ship Today

It is the perfect Christmas ornament!

Laurie Casaleon Nov 29, 2017

⭐️⭐️⭐️⭐️⭐️

BUNFUN™ Flower Wreath Garland for your Ballet Bun - One

Mary ChudzikMaryCon Oct 10, 2017

⭐️⭐️⭐️⭐️⭐️

SWEETHEART Leotard with Lace, Mesh or Velvet - Sleeveless

My daughter loves this leotard. It washes well.

yada123on Oct 8, 2017

⭐️⭐️⭐️⭐️⭐️

DIY - Make Your Own Tutu Ballet Costume Kit

BrettAlycinon Oct 5, 2017

⭐️⭐️⭐️⭐️⭐️

IN STOCK - Hunter Green PRINCESS Leotard with Lace Cap Sleeve and Back Strap

Kristineon Sep 27, 2017

⭐️⭐️⭐️⭐️⭐️

PRINCESS Leotard with Back Strap and Lace, Mesh or Velvet - Cap Sleeve and Back Strap

Beautiful leotard! Great quality & customer service!

Anonymouson Sep 10, 2017

⭐️⭐️⭐️⭐️⭐️

IN STOCK - AURORA Leotard with Velvet and Lace - 3/4 length Sleeved Leotard All Black

Well received ! It fits me very well!

Anonymouson Sep 10, 2017

⭐️⭐️⭐️⭐️⭐️

AURORA Leotard with Velvet - Cap Sleeved Leotard by Dancer.NYC

Well received ! It fits me very well!

Ruth-Ester Rynningon May 22, 2017

⭐️⭐️⭐️⭐️⭐️

MINI POINTE SHOES - Key Ring, Ornament or Backpack Dangler

I am very pleased! I love love my new keyrings!

Rebekka Dizdaron Feb 25, 2017

⭐️⭐️⭐️⭐️⭐️

AURORA Leotard with Velvet and Lace - 3/4 length Sleeved Leotard by Dancer.NYC

scouprieon Feb 6, 2017

⭐️⭐️⭐️⭐️⭐️

BALLET TUTU Costume Baby Girl, Toddler Girl & Young Girl

Heather J Abelson Jan 28, 2017

⭐️⭐️⭐️⭐️⭐️

Mini Dance Shoe Ornaments - Ready to Ship Today

Jacqueline Larsenon Jan 12, 2017

⭐️⭐️⭐️⭐️⭐️

JUMPSUIT - Warm-up in Stretch Cotton

No more candy for me! 😊Great fit. Looks terrific. Will definitely keep me on my toes(bad pun) in terms of diet. I will definitely buy from your store in the future.

Jilllalaon Jan 3, 2017

⭐️⭐️⭐️⭐️⭐️

Custom Leotard Listing - J. Bargas

Such a lovely leotard. Thank you!

Sara Lopezon Dec 15, 2016

⭐️⭐️⭐️⭐️⭐️

Stocking Stuffers, Secret Santa, Christmas & Holiday Ballet Gifts - Mini Pointe Shoes

They are perfect! Thank you! <3

Amanda Van Poznakon Nov 30, 2016

⭐️⭐️⭐️⭐️⭐️

CONTEMPORARY Leotard with Mesh and Velvet - Turtleneck and Zip Front

Ann- jasmineon Nov 29, 2016

⭐️⭐️⭐️⭐️⭐️

PRINCESS Leotard with Lace Cap Sleeve and Back Strap

absolutely loved it. fitted perfectly

Kira Kriegeron Nov 3, 2016

⭐️⭐️⭐️⭐️⭐️

Make Your Own Tutu! - Ballet Costume Tutu Making Kit.

Adorable! We love this. A great present for a little girl.

Valerie Won Sep 24, 2016

⭐️⭐️⭐️⭐️⭐️

American Girl Doll Ballet Costume Tutus Complete with Toeshoes! Every little ballerinas dream come true!

The outfit looks adorable on our girl and the tutu stands out perfectly! We took the extra item with flowers and ribbon (think it was a piece for her neck) and sewed it around the neck of the leotard, and it looks adorable! Thank you so much! Valerie and Sue

Ann- jasmineon Sep 16, 2016

⭐️⭐️⭐️⭐️⭐️

Dancewear - Leotards Custom Made Turtle Neck with a Half Zip Front and Mesh 3/4 Length Sleeves

loved everything about this leo!

Jillian884on Aug 30, 2016

⭐️⭐️⭐️⭐️⭐️

BALLET TUTU Costume Baby Girl, Toddler Girl & Young Girl

Absolutely beautiful! Thanks for getting it out so fast. The bun fun is also perfection!

Michele Welshon Aug 18, 2016

⭐️⭐️⭐️⭐️⭐️

Dancer.NYC Custom Made Leotards Spaghetti Strap with Lace Inset and Back Strap

Love it! Beautiful leotard; so pretty

Abbie Hollidayon Aug 6, 2016

⭐️⭐️⭐️⭐️⭐️

Dancer.NYC Custom Made Leotards Lycra with Mesh Cap Sleeve, Back Strap and Princess

The custom leotards were well-made and matched the style I was looking for perfectly! Seamless transaction. We will be repeat customers!

Lauren Webbon Jul 26, 2016

⭐️⭐️⭐️⭐️⭐️

Ballet Tutu Costume Baby Girl & Toddler Girl

2-3 So cute! Fits my 2.5 year old who wears 3t very well. Bought size.

JustAddGlitteron Mar 4, 2016

⭐️⭐️⭐️⭐️⭐️

Dancer.NYC Jumpsuit Warm-up

I cannot tell you how much I LOVE this warm-up. My daughter looks adorable in it. She likes wearing it as she's warming up, functional and cute!

"DESIGNED BY DANCERS FOR DANCERS"