Whimsical Tutus for the Young Dancer - Ages 4-9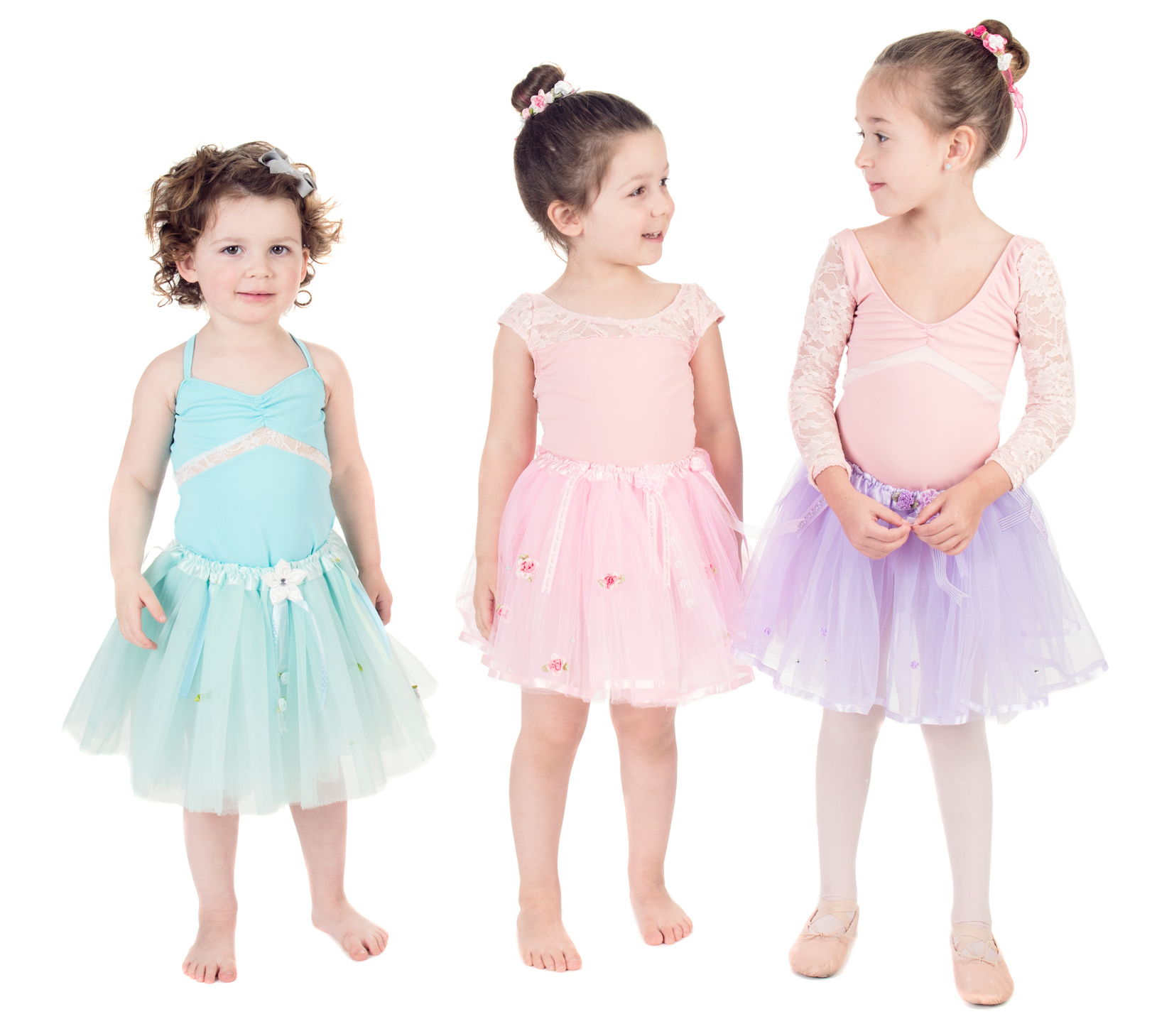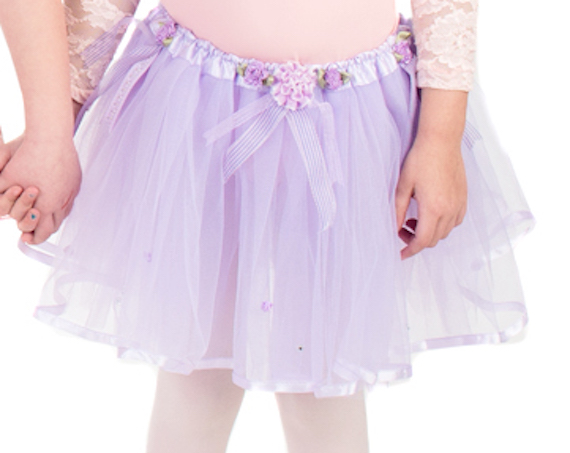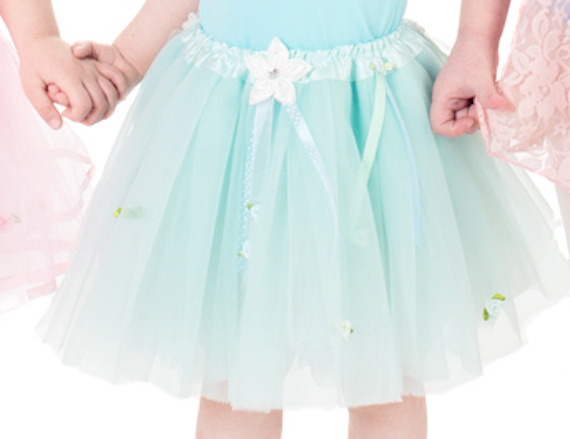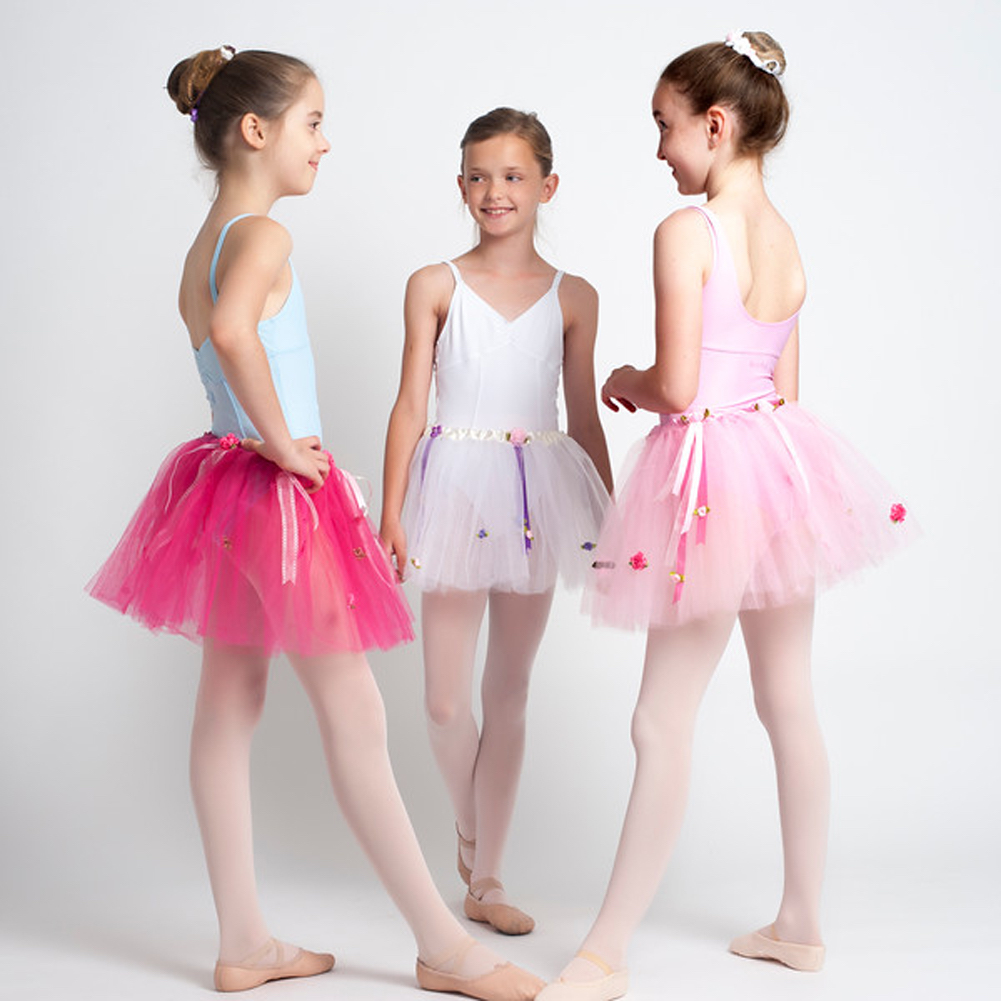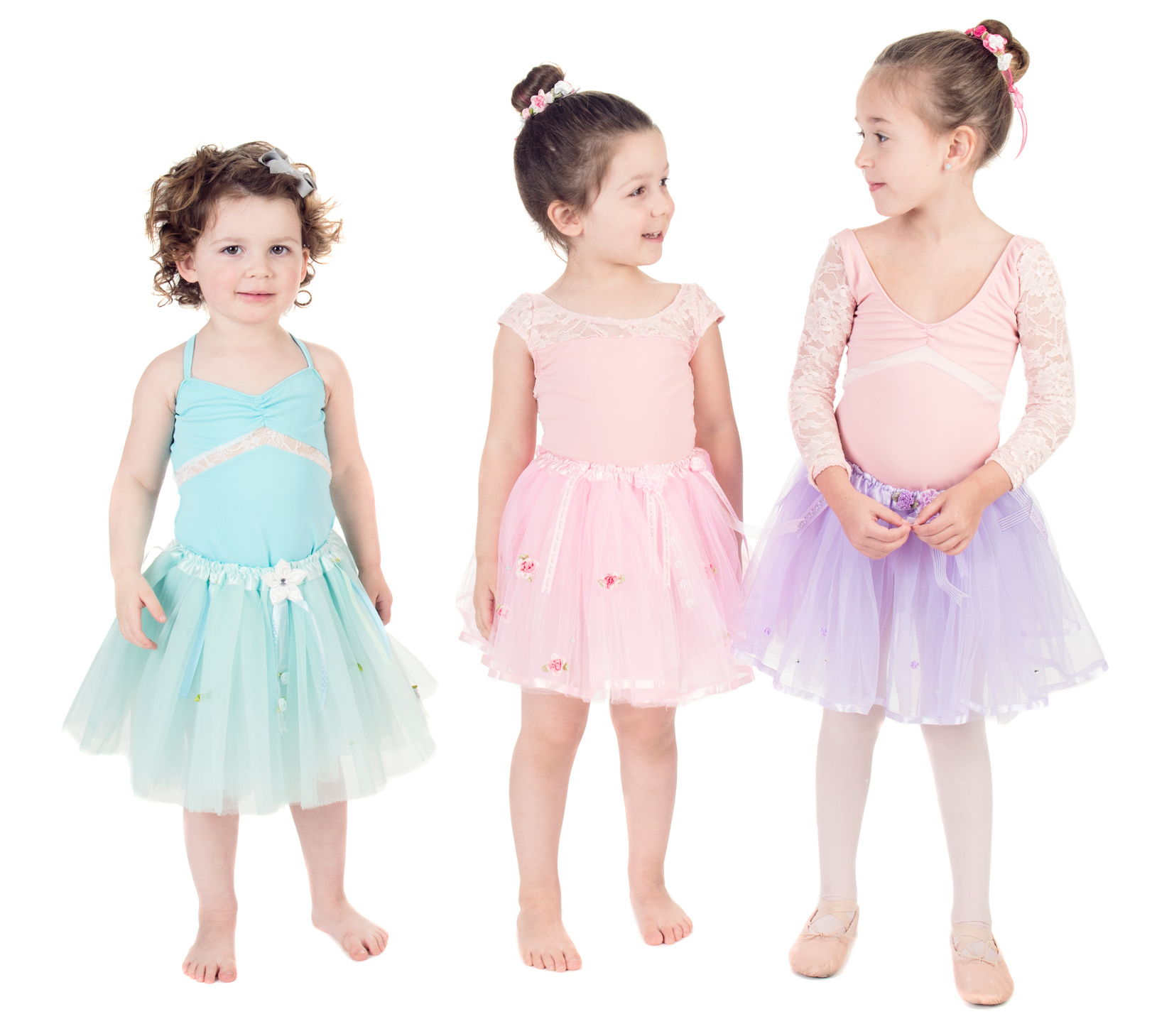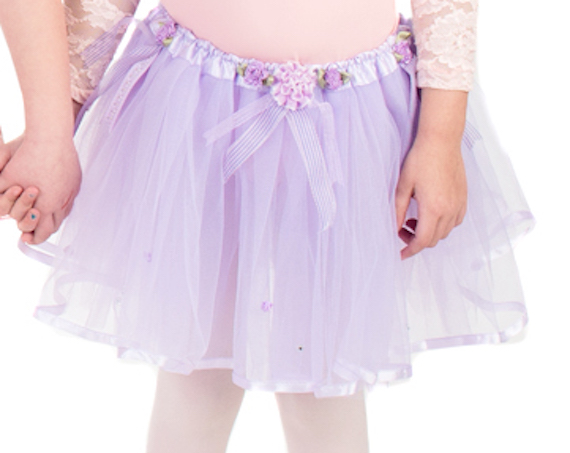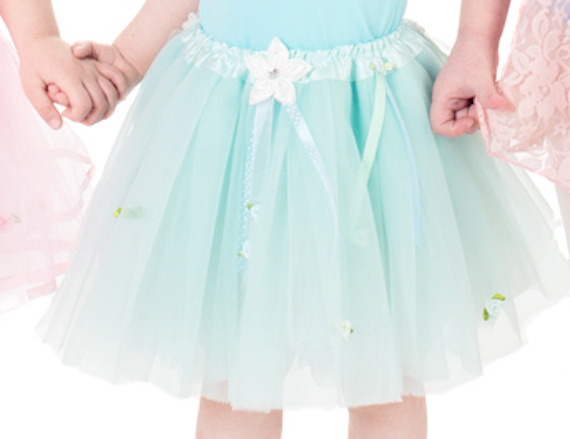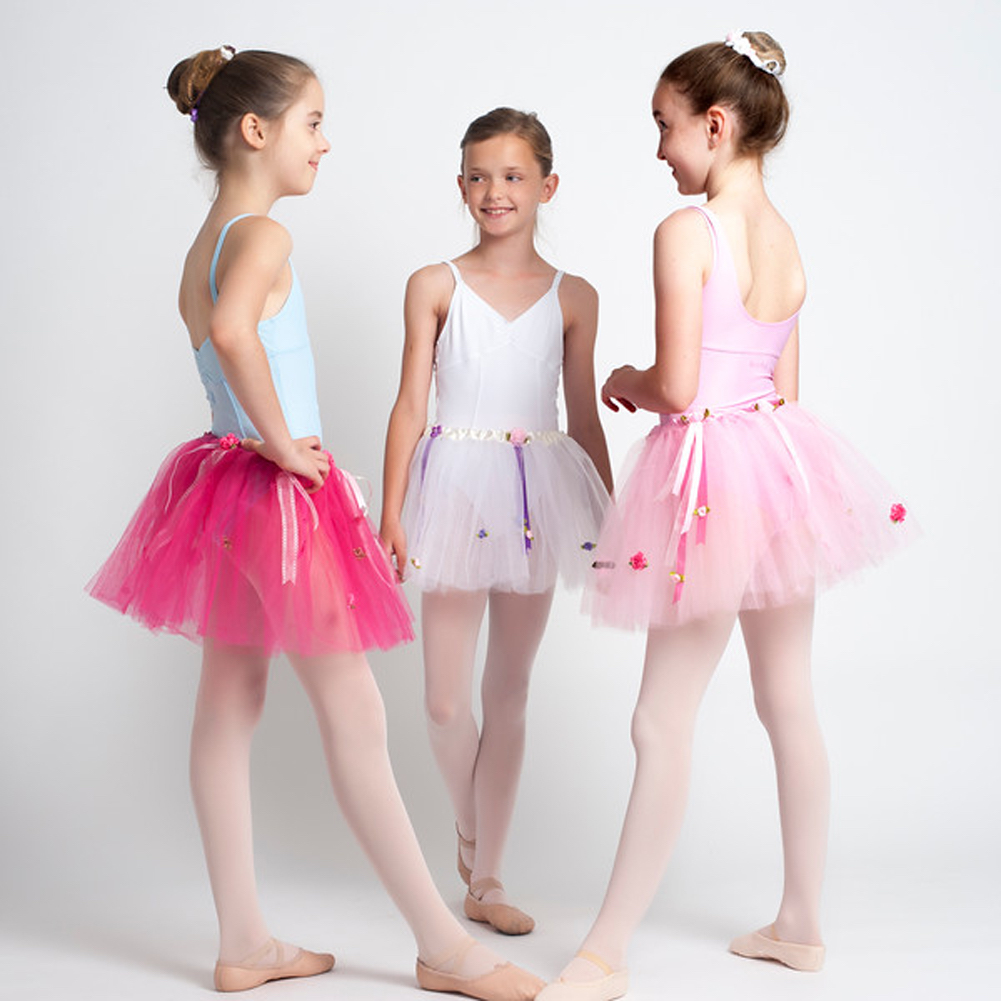 Whimsical Tutus for the Young Dancer - Ages 4-9
💗WHIMSICAL Young Dancer's First TUTU!

💗Making dreams come true and putting smiles on Young Girl's faces!

💗Ballet Tutu Costume with Flowers and Ribbons

💗One size fits all Perfect for the 4-9 year old child

💗Designs vary since each tutu is unique and handmade.
💗Hand Decorated. Very Soft Tulle with an Elastic Waist Band
💗11 inch drop
💗In stock tutu colors ship within 3-5 days.

💗Great for ballet class, recital, dress-up or parties too, even Halloween!

💗BunFuns are available to coordinate with Tutus.

💗Fantastic Ballet Party – Gift or Party Favor!!!

💗We love custom orders!!! These simply and elegant tutus can be customized or made in larger quantities and different colors for children's parties. Message us with your special requests.
💗Wholesale and quantity discounts are available.

💗Leotards are sold separately.

Color of Flowers & Ribbons:
OUR STORY - In 2014, Dancer.NYC opened with our first product, the BunFun™. Inspired by a young dancer, training at the School of American Ballet and cast in New York City Ballet's "George Balanchine's The Nutcracker", my daughter wanted to bring a holiday treat to all the girls in the production. They were loved by the dancers and immediately became a favorite dance accessory for both ballet class and auditions. Today, the BunFun™ is worn by accomplished pre-professional and professional dancers worldwide and are sold at many of this country's most prestigious ballet schools, dance boutiques and ballet stores. The BunFun™ is a trademarked product of Dancer.NYC.

Following the success of the BunFun™, the next challenge was to develop a line of custom designed leotards. As the mother of a pre-professional dancer and a former dancer myself, I was always attracted to elegant classical leotards. The leotards I purchased were usually manufactured abroad, had limited size and color availability and were very expensive. Motivated to find a solution and increase our product offerings, in 2015, Dancer.NYC introduced a line of custom designed leotards.

We love hearing our customers say that our leotards are the "most beautiful", "most comfortable" and "most unique" leotards they have ever worn. Finished with lace, mesh or stretch velvet details, our leotards will last for years without fading, shrinking or stretching. Complementing our leotards is the Repertoire Skirt which is available in lace, mesh, stretch velvet or lycra. Again, mix and match fabrics - no problem. Just like our custom leotards, the repertoire skirt is available in a vast array of colors and color combinations. Great for the studio, the stage, competition teams and performance.
Chilly on your way to class or during a break, so were my daughter and her friends. Our solution, the Jumpsuit; it is perfect. Keep your muscles warm in the stretch cotton warm-up before or after class or even while you travel to class, rehearsal or performance. A proven favorite in black, you can also create your own color combinations. School spirit wear – this has become a favorite!

We now also offer dance wear and accessories from select manufacturers worldwide. Our dance wear is available in both adult and child sizes and many of our products are Made in the USA. 🇺🇸

Customer demand for dance accessories encouraged us to expand further. Our dance bags range from small tote bags to backpacks and duffles. We sell fun and whimsical t-shirts that are ideal to wear both on your day off or on your way to the studio. And although our product line has expanded there remains one key component to all our products - they are made from the best materials available and are "Designed by Dancers for Dancers"!

Academy and School Uniform Dance Wear and Competition Dance Wear – As our company has expanded and our products are being worn in studios worldwide, our dance wear has been noticed by Artistic Directors and Ballet Masters who have asked us to design the dance wear for their students. In the studio or on stage, your dancers will stand out in our dance wear. Let us work with you to design your schools' unique dance wear –leotards, repertoire skirts and warm-ups. Quantity discounts are available as well as fund raising options for 501(c)3 corporations. Please contact us for more information.

Performance Costumes – In 2016 we met a Ballet Mistress who had a dream – a dream to choreograph a ballet for her students in a replica of a George Balanchine design. Working from an old photo, we sourced a company in Europe that handmade sixteen of these beautiful costumes in their original colors – raspberry, sky blue, mint green, lemon chiffon, peach and violet. We measured each dancer and sent the information to the designer. Each gorgeous costume arrived with not one alteration needed! Since then we have been designing and selling ballet costumes from the traditional platter tutu to the more contemporary Balanchine designs. Contact us with your ideas and we will make your dream a reality too!

Little Dancers - we love them too! We have designed a collection where you will find the cutest dance wear and accessories for little dancers, baby ballerinas and young pre-professional dancers - all rising stars of tomorrow.

When Dancer.NYC was founded, we set a mission to support the world of dance. Proceeds from Dancer.NYC support 501(c)3 not-for-profit dance schools and ballet companies.

💗Made by Dancer.NYC
💗"Designed by Dancers for Dancers"